Jeff Carroll
Bellingham, WA | USA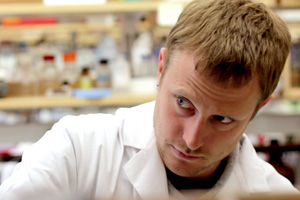 Retired US Army veteran Jeff Carroll wasn't told about his family's history of Huntington's Disease until after he was married and preparing to start a family. After he and his five siblings watched their mother die an agonizing death in a nursing home, Jeff and his wife Megan had to face not only the possibility that Jeff would succumb to the disease, but also the dilemma of whether or not to have children, knowing that they might pass it on to the next generation.
The Carrolls went to the UBC Centre for Huntington Disease to undergo predictive genetic testing, which would determine whether Jeff had the gene mutation that will cause him to develop HD in mid-life. When the results came in and Jeff learned his fate, he responded in a unique way – he asked for a job.
John Roder
Toronto, ON | Canada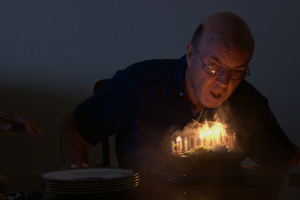 Dr. John Roder, an internationally renowned cancer specialist, witnessed his grandfather and his father fall to the disease and warned his wife-to-be what his future might hold before allowing her to marry him. The Roders were already parents when predictive genetic testing was developed.
When Dr. Roder learned that he had the Huntington's gene, he and wife Mary-Lou had to confront the likelihood that they had already passed it on to their kids. Dr. Roder has now been experiencing symptoms of Huntington's Disease for over ten years, yet he still goes to work five days a week.
Theresa Monahan
Cleveland, OH | USA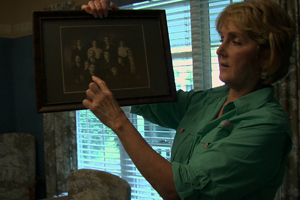 Theresa Monahan's mother was the subject of gossip that she had a drinking problem, but in fact she had Huntington's Disease. When predictive genetic testing became available in the 1980s, Theresa was among the first group of at-risk subjects to undergo the screening. But when it came time to learn her fate, she found herself unready to know what her future held for fear that the news would ruin her life.
Having watched her eldest brother die a terrible death from Huntington's, she now observes her surviving siblings—all of whom are untested—for signs of the disease, wondering who will be next.
Michael Hayden
Vancouver, BC | Canada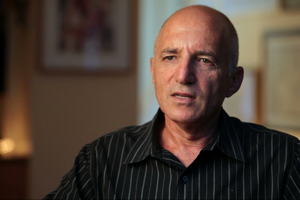 Dr. Hayden is the founder and director of the Centre for Molecular Medicine and Therapeutics at the University of British Columbia, a member of both the Order of British Columbia and the Order of Canada, and the most cited author in the world on the subject of Huntington's Disease.
It was at his lab that Jeff Carroll and his siblings got their genetic tests done to learn whether they had the gene mutation that causes HD. He has worked at Harvard University and the University of British Columbia, where his lab remains one of the top HD research facilities in the world.